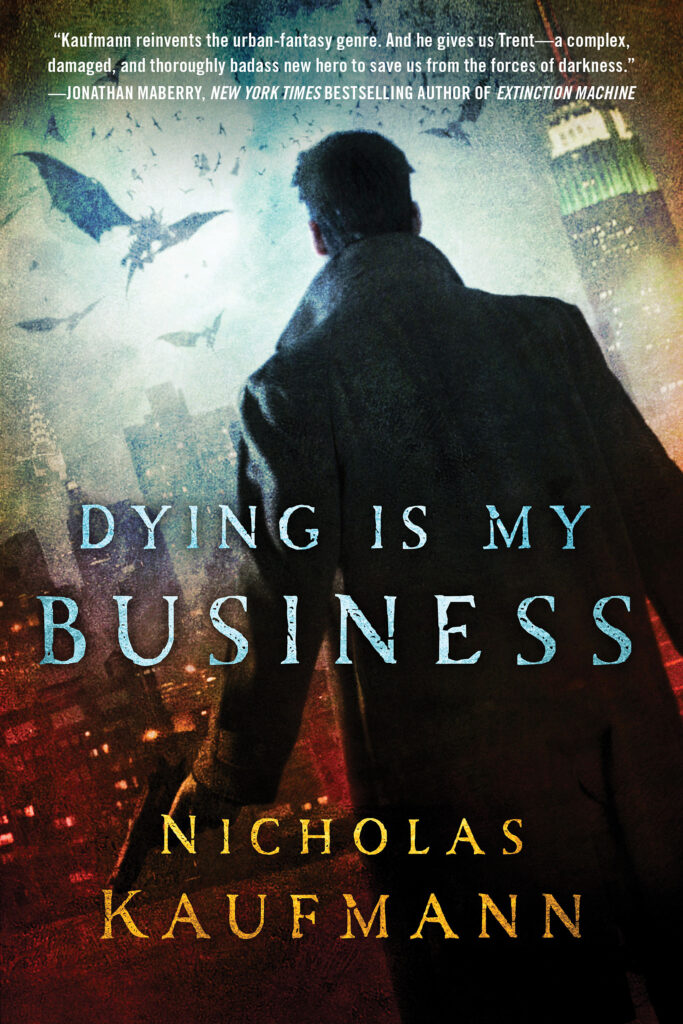 Out of print
Given his line of work in the employ of a psychotic Brooklyn crime boss, Trent finds himself on the wrong end of too many bullets. Yet each time he's killed, he wakes a few minutes later completely healed of his wounds but with no memory of his past identity. What's worse, each time he cheats death, someone else dies in his place.
Sent to steal an antique box from some squatters in an abandoned warehouse near the West Side Highway, Trent soon finds himself stumbling into an age-old struggle between the forces of good and evil, revealing a secret world where dangerous magic turns people into inhuman monstrosities, where impossible creatures hide in plain sight, and where the line between the living and the dead is never quite clear. And when the mysterious box is opened, he discovers he has only twenty-four hours to save New York City from certain destruction.
Selected for the Los Angeles Times Holiday Book Gift Guide 2013.
Named one of Vampire Book Club's Best Books of 2013.
Chosen as one of Badass Book Reviews' Badass Best of 2013.
Important note: A small number of copies were printed without pages 309-341. If you have a misprinted copy, you can read or download the missing pages as a PDF right here: Pages 309 – 341