Hot on the heels of my announcement about the new book deal with St. Martin's Press, I have another new book to tell you about, and this one is available even as we speak!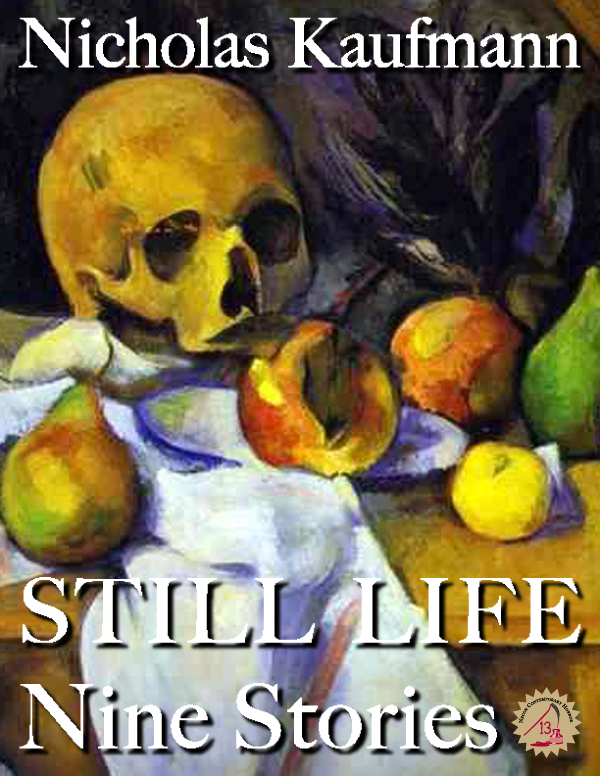 I am delighted to announce the publication of Still Life: Nine Stories, a new collection of short fiction, and my first e-book exclusive, published by the good folks at Necon E-Books, the new publishing arm of the Northeastern Writers Conference, one of the longest-running writers conferences in the country. (Cover painting courtesy of the ghost of Paul Cézanne.) My first collection, Walk In Shadows, went out of print a whopping seven years ago, and now, finally, a new collection is available. Still Life includes:
Four previously published stories that have never been collected before: "Under the Skin," "Toad Lily," "Comeback," and "Mysteries of the Cure"
By popular demand, three fan favorites from Walk In Shadows: "Go," "Street Cred," and "The Jew of Prague"
Two brand new, never-before-seen stories: "The Beat of Her Wings" and "(F)Earless"
All topped off with an Introduction by Bram Stoker Award-nominated author James A. Moore (Serenity Falls, Bloodstained Oz)
You can order Still Life directly from Necon E-Books here. When you do, you will automatically be supplied with both a MOBI file of the book for the Kindle and an EPUB file for everything else, including iPad, iPod, iPhone, Sony, Nook, etc. Click here for more information on the different files, if you're as confused by this stuff as I am.
If you'd rather order from Amazon, Barnes & Noble, or any other e-book retailer, hang tight. Still Life will be available through those sites soon. I'll be sure to let you know as soon as it is.