Our Hanukkah present to ourselves this year is this blue accent wall in the kitchen, which we painted ourselves:
The color is Benjamin Moore's "Evening Blue," if you're wondering. It's a rich, warm blue that we like a lot. And no, our kitchen isn't usually this messy. Shut up.
We also got this amazing light plate from Anthopologie that matches the color really well: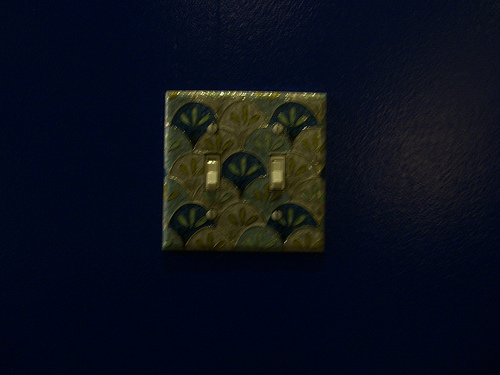 (The picture is a little dark because this close up the camera flash would have obscured the shot.)
Home improvement!