Last night, Alexa and I enjoyed the beautiful weather by taking a very fun and very education ghost tour of Greenwich Village, put on by the fine folks at Ghosts of New York. Here's good friend and tour guide Gordon Linzner standing outside the beautiful Jefferson Market Library.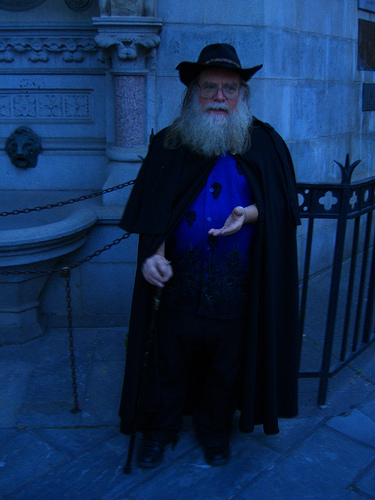 The library used to be a courthouse. It was here that millionaire Harry Kendall Thaw, who shot architect Stanford White in a sleazy underage sex scandal (the trial of the century!), became the first man to use the defense of temporary insanity. He claimed a ghost made him kill!
You can see more of my photos from the tour here. It was a very fun evening. I highly recommend these  tours to anyone who enjoys history, architecture, and of course ghost stories!