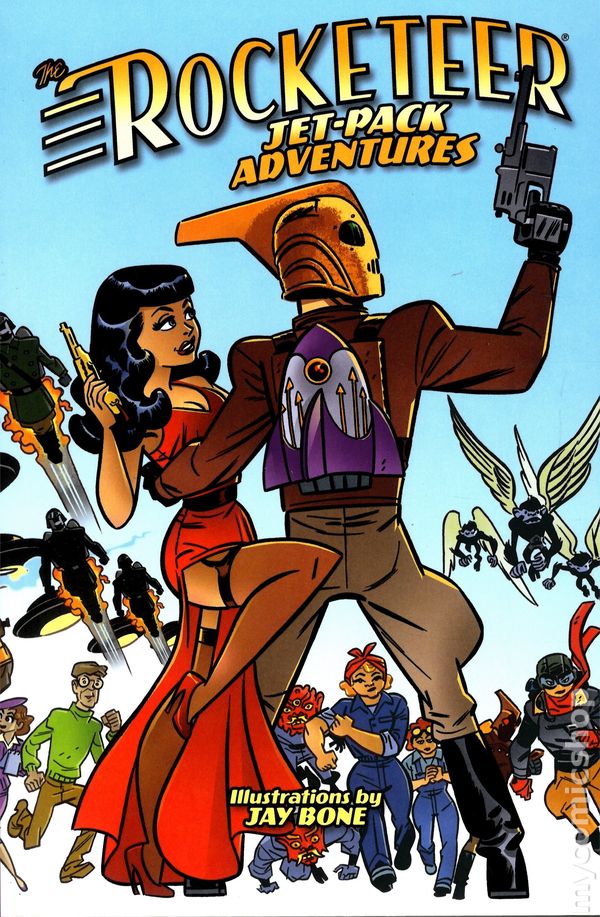 Out now from IDW Publishing, the folks who brought you Zombies vs. Robots: This Means War!, comes their newest anthology featuring yours truly, The Rocketeer: Jet-Pack Adventures! It includes ten-brand new stories featuring the Rocketeer and a rogues' gallery of villains, edited by Jeff Conner & Tom Waltz and illustrated by Jay Bone. Here's the table of contents:
"The Red, White & Grey" by Yvonne Navarro
"Nazis in Paradise" by Don Webb
"Farewell, My Rocketeer" by Gregory Frost
"Atoll of Terror" by Simon Kurt Unsworth
"Sky Pirates of Rangoon" by Cody Goodfellow
"Rockets to Hell" by Nancy Holder
"Codename: Ecstasy" by Nancy A. Collins
"Flying Death" by Robert Hood
"The Mask of the Pharaoh" by Nicholas Kaufmann
"The Rivet Gang" by Lisa Morton
I'm excited about this anthology for a lot of reasons, not the least of which is that the Rocketeer is a very cool, very fun superhero. I had a great time writing this story, and I'm so glad the anthology has finally been released. In fact, just as I was preparing this blog entry, my contributor's copies arrived in the mail!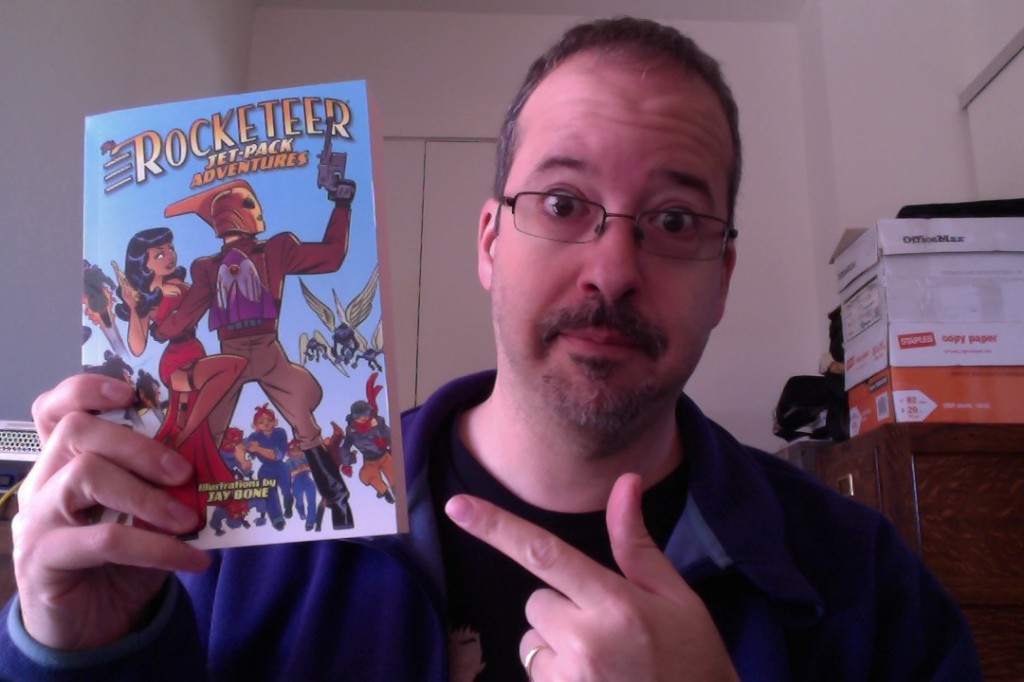 Pick up your copy today from Amazon, Barnes & Noble, Powell's, IndieBound, or your favorite bookseller!