I have a guest post over at SF Signal about demons in pop culture that I think readers will get a kick out of. Here's a snippet:
You could be forgiven for thinking most demons in pop culture are little girl-possessing Pazuzu clones — hell, in the 1970s and '80s the Italian film industry produced an entire subgenre of cheap, lurid Exorcist rip-offs because it was so immensely popular at the time — but in actuality, there are plenty of examples in entertainment of demons as corporeal creatures with their own bodies and no need for anyone else's, thank you very much. One of my favorites is Etrigan from the DC Comics universe. This rhyming demon with superhuman strength and close ties to Hell has crossed paths with superheroes like Superman, Wonder Woman, Green Arrow, and even Batman. Unfortunately for him, Etrigan often finds himself allied with the forces of good — or at least often doing the right thing in the end — which makes him distinctly unpopular with his fellow demons.
And speaking of DC Comics, look what I got my paws on last night: Catwoman #35, written by my good friend Genevieve Valentine! (I managed to snag the issue with its Halloween variant cover.)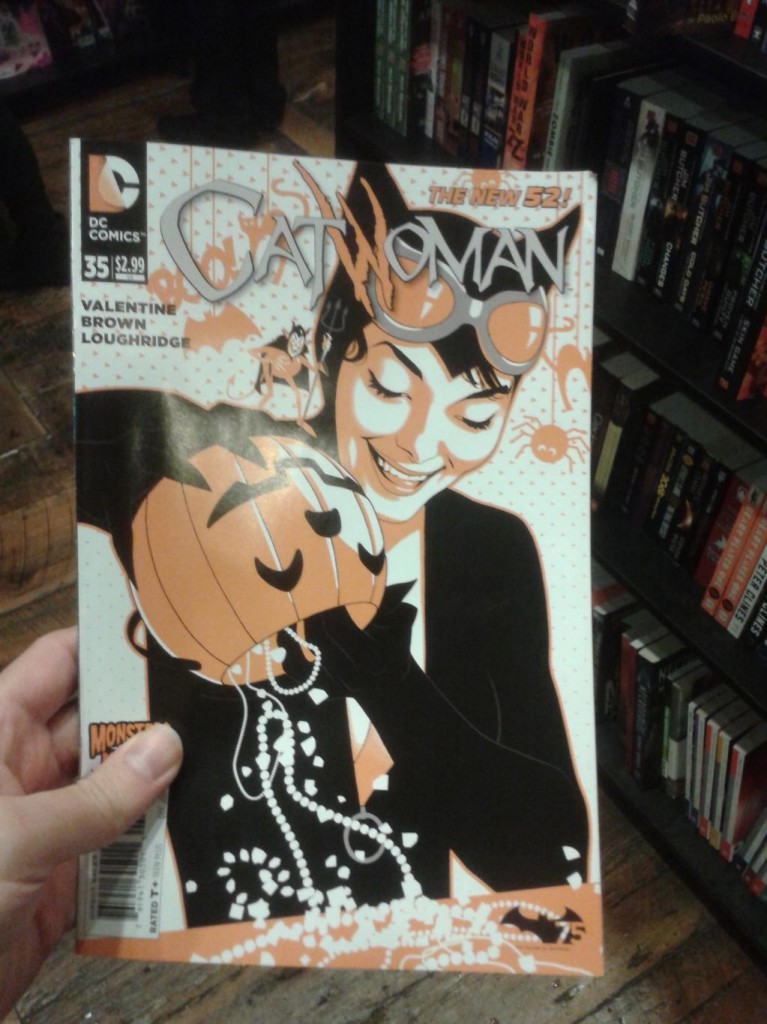 I read it from front to back the minute I got someplace dry, because New York City last night was a friggin' monsoon, and I loved it! It's Catwoman like you've never seen her before. Go get yourself a copy!