Last weekend, Alexa and I went to an Edgar Allan Poe exhibit, "Evermore: The Persistence of Poe," at the beautiful Grolier Club on the Upper East Side. It was a delicious, early Halloween treat for a Poephile like me! The exhibit was filled with all sorts of Poe ephemera and memorabilia, including rare manuscripts, first editions, and personal items. There were even a few keepsakes that, in my opinion, crossed the line into creepy obsession, such as this actual preserved lock of Poe's hair!
Here's a first edition of Poe's only novel-length work of fiction, The Narrative of Arthur Gordon Pym:
Here's a poster to a movie I wish existed. If it did, it would undoubtedly be my favorite movie ever!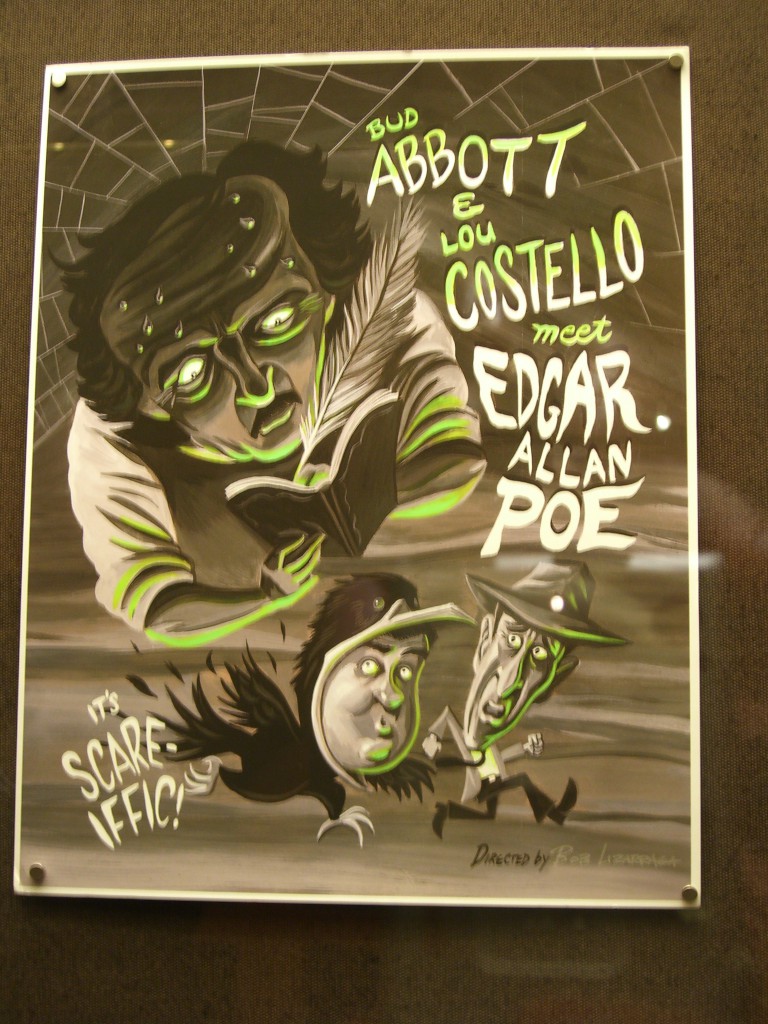 I was especially pleased to see this Richard Corben comic-book adaptation of "The Fall of the House of Usher" as part of the exhibit. It reminded me not only that I had a copy of it as a youth back in 1984, but that Corben's amazing artwork really got under my skin and stayed with me. (I'm only sorry the cover is partially obscured here by glare.)
I have a tonne more photos from the exhibit over at Flickr. The exhibit is running at the Grolier Club through November 22nd, free of charge. If you love Poe even half as much as I do, you owe it to yourself to check it out. It's amazing.