Hanukkah and Christmas brought me many fine presents this year, including these t-shirts from Alexa, a bottle of Grey Goose vodka from my brother and almost-sister-in-law, an amusing, antique grammar guide from 1922 called S.O.S. Slips Of Speech and How to Avoid Them from my sister-in-law, and many more. Among those many more were a hefty sum in Amazon gift certificates. Here's what I spent them on: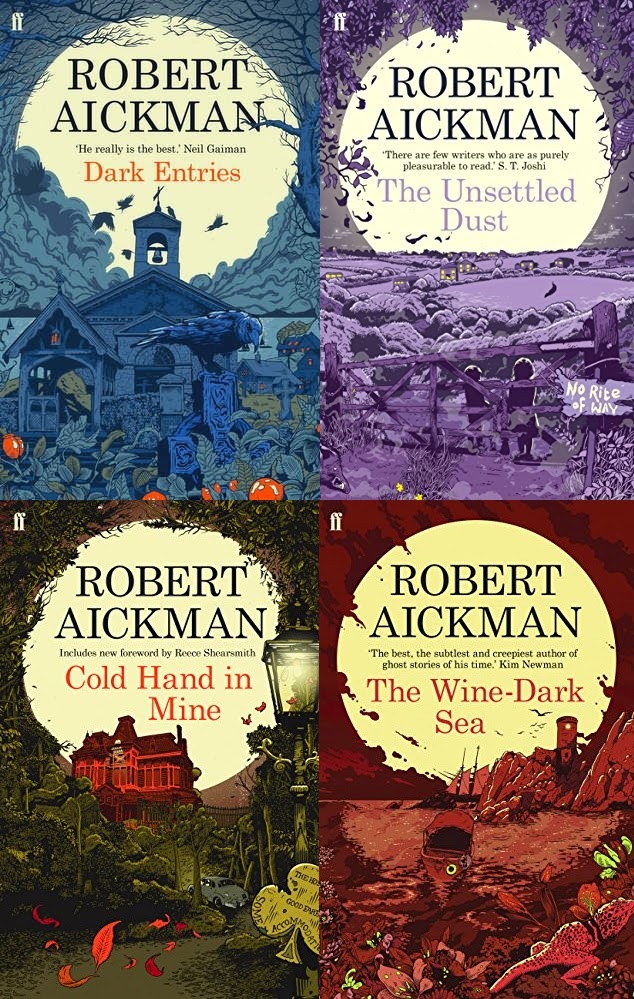 The four Robert Aickman collections recently released by Faber & Faber. Aickman's "strange stories" have been recommended to me many times over the years by readers whose taste I trust, but it wasn't until I attended a panel about him at this year's World Fantasy Convention in Washington, DC that I finally decided to take the plunge.
 Eiji Tsuburaya: Master of Monsters: Defending the Earth with Ultraman, Godzilla, and Friends in the Golden Age of Japanese Science Fiction Film by August Ragone. Because this is basically everything I loved as a child in one book filled with gorgeous photographs.
 Doctor Who: The E-Space Trilogy. Season 18 of the classic series got off to a rather tepid start with serials like "The Leisure Hive" and "Meglos," but then it rocketed into the stratosphere with three of the best serials of the Tom Baker era: "Full Circle," "State of Decay," and "Warriors' Gate," commonly known as the E-Space Trilogy. In my view, each of them is a masterpiece.
 The Horror of Dracula. Christopher Lee. Peter Cushing. Hammer Studios. The launch of the greatest Dracula franchise of all time. 'Nuff said.
 King Kong. One of my all-time favorite movies, now on Blu-ray. It comes with a book of production photos and commentary by Ray Harryhausen, Ken Rolston, Fay Wray, and Merian C. Cooper. This was a no-brainer.
 White Zombie. One of my favorite Lugosi films, now on Blu-ray. With Kino, you always know you're getting a high quality digital remastering and some fine special features. This one comes with a rare Lugosi interview.
 David Cronenberg's masterpiece, Videodrome, on Criterion Blu-ray. Like Kino, Criterion usually does a bang-up job with their releases. This one comes packed with special features, including commentary by James Woods and Deborah Harry, but mostly I'm interested in watching it with a clearer picture and better sound than my old VHS tape offered.
 The Maltese Falcon on Blu-ray. In many ways, it was this movie — not a horror film, as you might expect — that was the defining movie of my life. To me, it's perfect from start to finish, and in the world of film noir it's unmatched, except maybe — maybe! — by Double Indemnity. This one's got lots of special features too, including, of all things, a blooper reel!
Now comes the hard part: finding time to read and watch them all!