This wingback chair has been in my wife's family for generations, but it was left rotting in her parent's basement for years. We decided to take it for our apartment, even though it was in really bad condition, as you can see:
After a longer amount of time than I care to admit, we finally saw about getting it repaired and reupholstered. You may recall we upholstered our loveseat ourselves, but this was going to be a much bigger and more complicated job. We needed professionals. We contacted a top of the line company and it cost an arm and a leg, but it was absolutely worth it. Delivered back to us this morning, the chair looks brand new:
Of course, we didn't even get a chance to sit in it yet before this happened: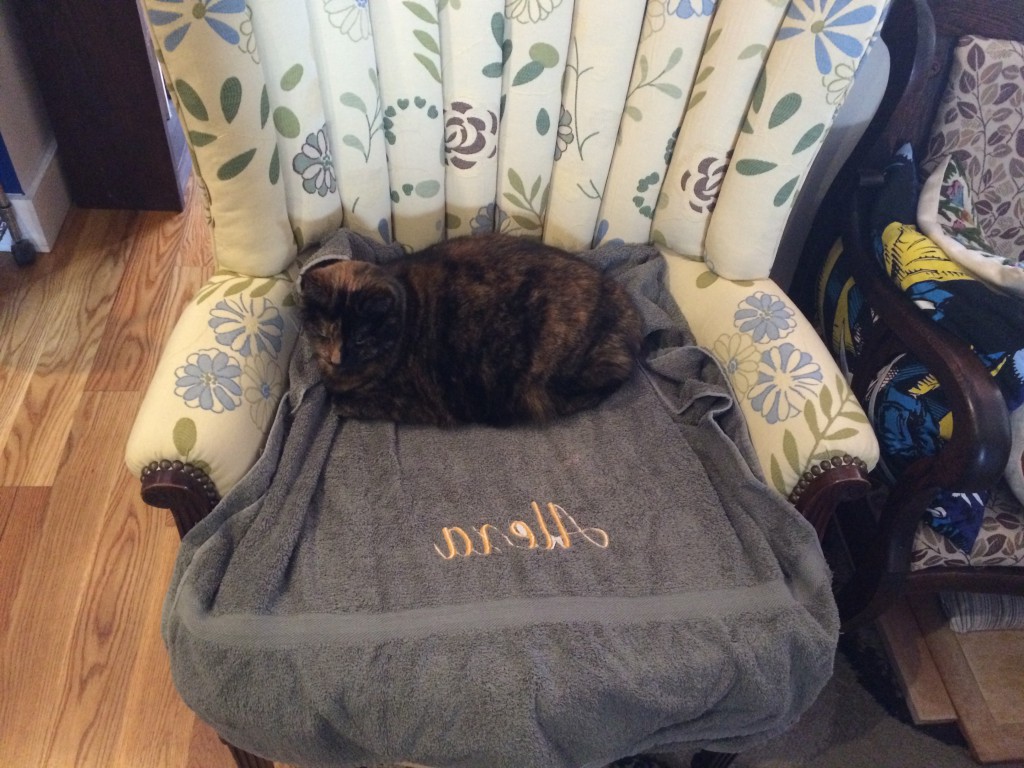 It was a race to get that towel down in time! It's not to keep cat hair off the chair, by the way. That war was lost the second the chair entered our apartment. No, the towel is to keep the cats from scratching the cushion. We're not even sure they will, but it's a better-safe-than-sorry measure. The towel will soon be replaced by an actual cat bed for when we're not at home.
Anyway, because Galapagos got to sit in the chair, Olympia had to have her turn, too:
I look forward to sitting in the chair myself at some point.