After four years of marriage, Alexa and I finally took our honeymoon last weekend! And what better time and place than New Orleans during Halloween? It was a spoopy good time!
We stayed at the lovely Intercontinental New Orleans on St. Charles Avenue, just a couple of blocks from the French Quarter. When they found out it was our honeymoon, they upgraded us to a room with a terrace and gave us a bottle of wine! Our view was of the office building across the street, but still. A terrace! We had drinks out there every night and coffee out there every morning. It was divine!
New Orleans during Halloween is as crazy as you think. Rowdy crowds in Halloween costumes can be fun (surprisingly, we only saw one person throwing up, a girl who looked barely old enough to be drinking), but even more fun were the amazing Halloween decorations on display throughout the Quarter. They really do it up right down there!
Terrifying! (This display was in the doorway of the notoriously haunted Lalaurie House on Royal Street, once the site of terrible torture and murder, and also once owned by Nicolas Cage, although the two were not concurrent.)
We did lots of fun things aside from just wandering around the Quarter, of course. We went to the Audubon Aquarium of the Americas and saw the penguins; we went to the Presbytère and the Cabildo, two fine, historical museums on Jackson Square; we rode the St. Charles Avenue streetcar to the Garden District, where we were blown away by all the beautiful homes; and we took two walking tours, one a spoopy nighttime ghost tour of the Quarter and the other a daytime historical tour of the famous St. Louis #1 Cemetery, where voodoo queen Marie Laveau is entombed, and also where Nicolas Cage erected a seriously hideous pyramid-shaped tomb for himself for when he dies. (Nicolas Cage clearly loves New Orleans, and is also probably the worst thing to happen to New Orleans since the storm.) We also got to spend some time with my friend, author and NYC expat Trisha Baker, whom I haven't seen in years, and meet her partner Norman, who's pretty awesome. It was great to catch up.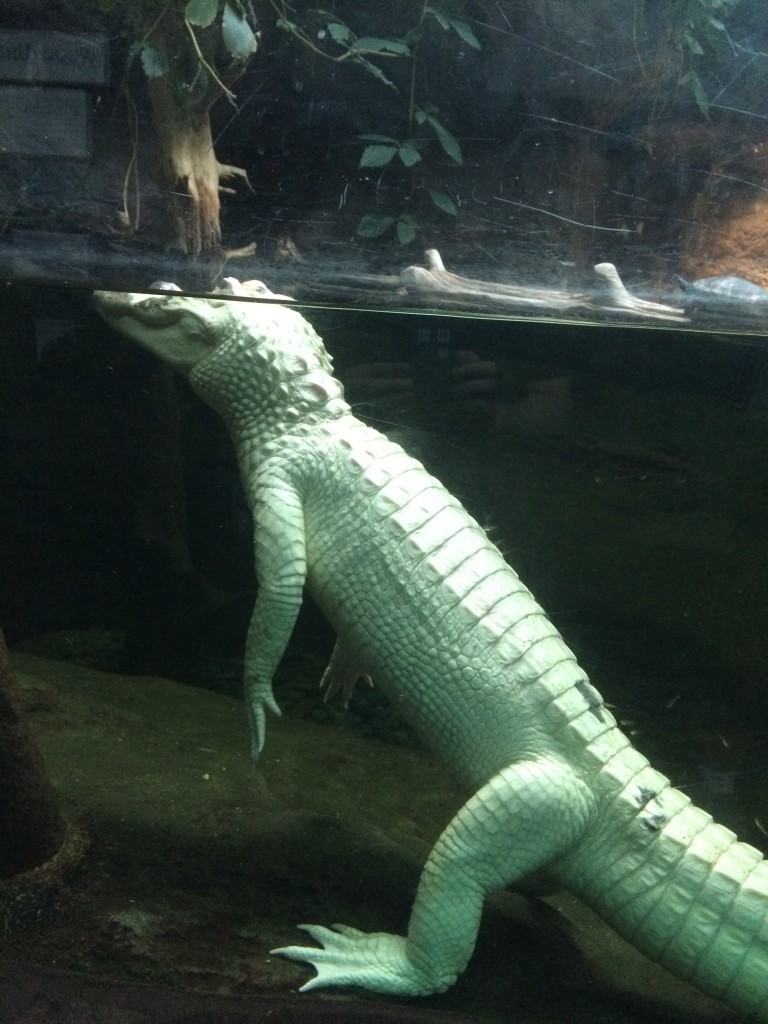 This albino gator at the Audubon Aquarium of the Americas is even lazier than me!
And then there was the food, and the drinks! Oh my God, New Orleans!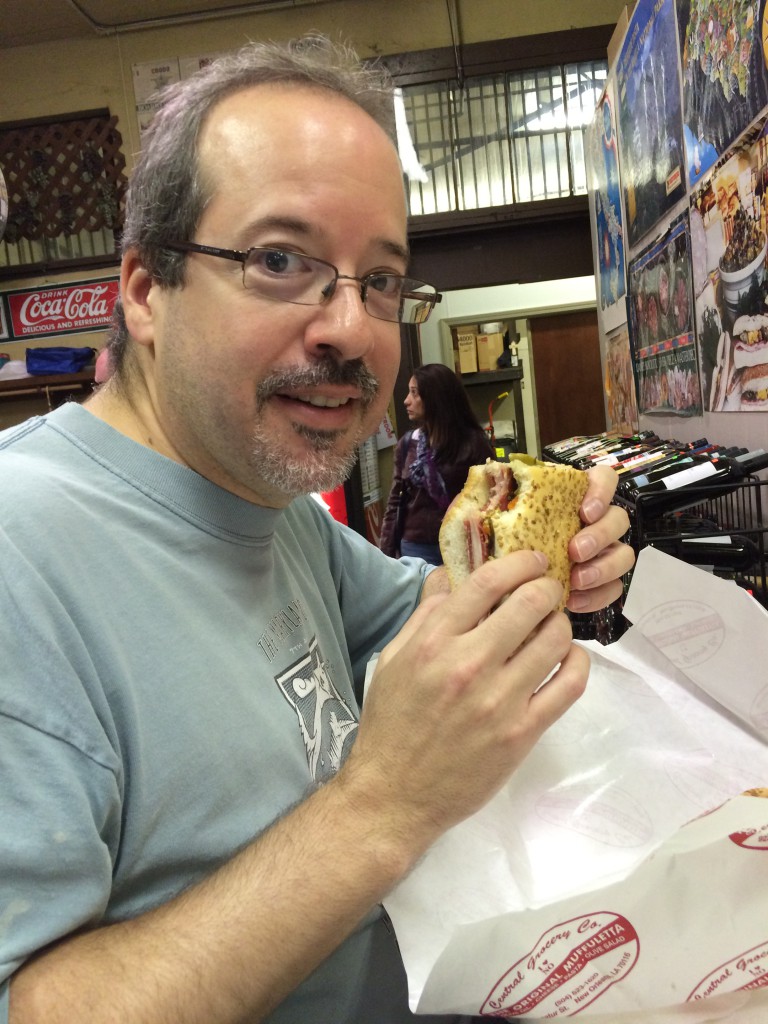 Here's me shoving a muffuletta in my face at Central Grocery! MUFFULETTA!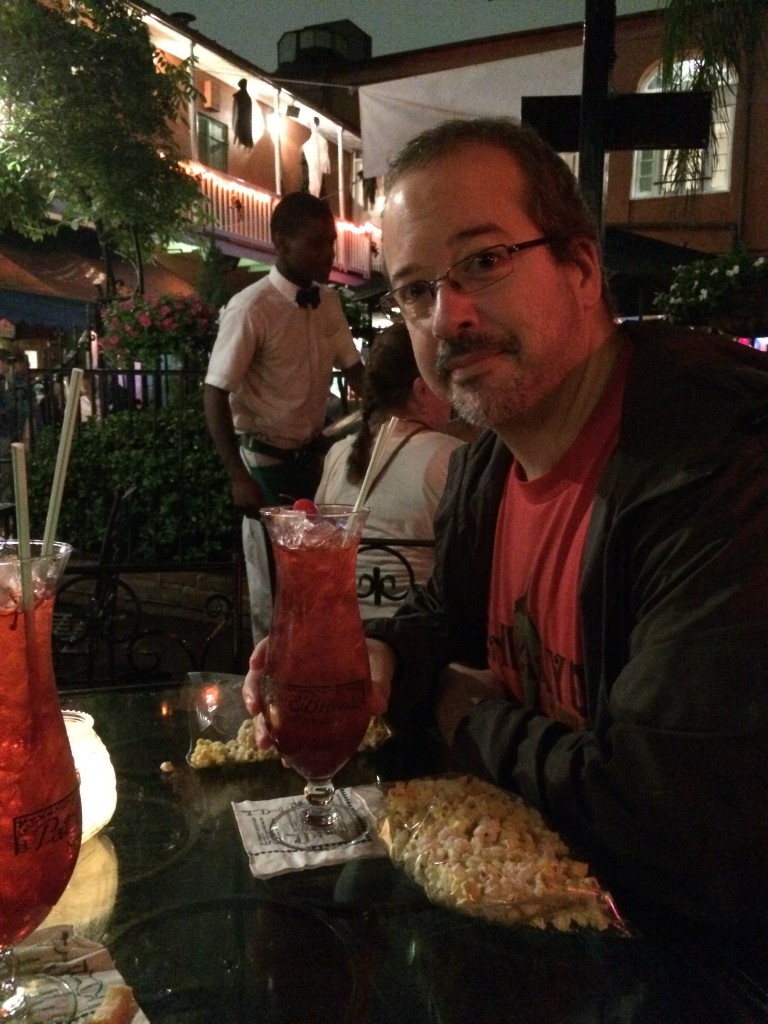 And here's me enjoying a hurricane at Pat O'Brien's. Or should I say "enjoying." They're kind of gross, but I suspect, given the insane amount of rum in each glass, people don't drink them for the taste.
The trip was wonderful and over too soon. I took plenty more pictures while I was there (mostly of houses decorated for Halloween, as it turns out), which you can see here. We can't wait to go back!