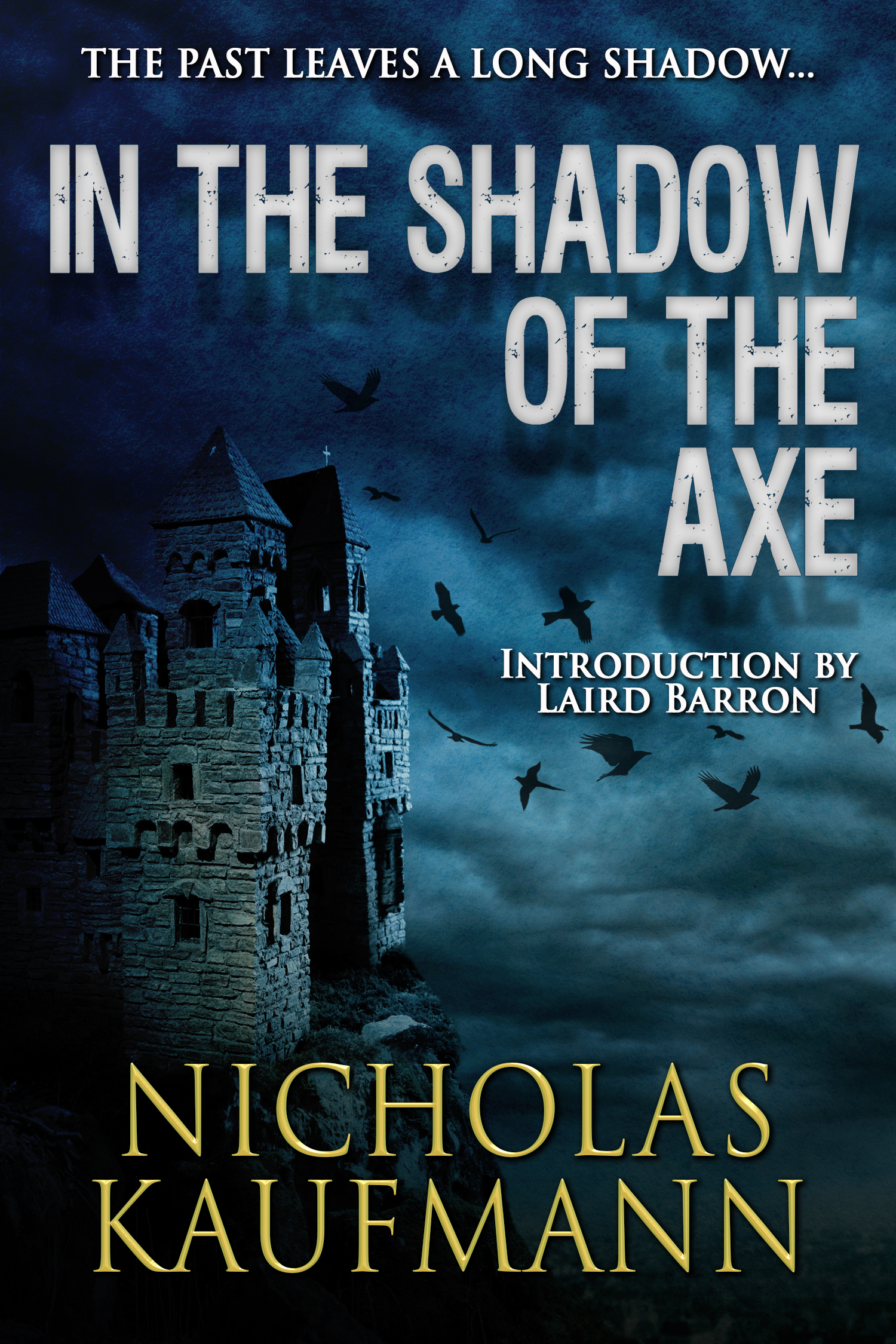 I told you it was coming soon! My new novel, In the Shadow of the Axe, is now available in an e-book edition from Crossroad Press! Here's a description:
The year is 1847, and Kasch Möllhausen has returned to the small German mountain village of Helmburg in disgrace. Kicked out of the Swiss boarding school where he was unforgivably abandoned by his father, Luther Möllhausen, his humiliating homecoming is further complicated by the news that Luther has died. Worse, Kasch learns that the father he has come to despise instructed the village elders not to inform Kasch of his death or invite him back for the funeral.

But not everyone hates Luther as much as Kasch does. To the people of Helmburg, Luther was a hero. Shortly before Kasch was born, Luther led an uprising against the Necromancer, a mysterious figure who lived in a castle high in the mountains and preyed mercilessly upon the villagers. It was Luther who struck the final blow and put an end to the Necromancer's reign of terror.

But Kasch finds Helmburg is still a haunted village. The ghosts of the Necromancer's victims have begun appearing at night, and the old survivors of the uprising are being killed one by one, their bodies chopped to pieces. With the help of Hahn Gehrig, the elderly village doctor, and Liese Maentel, Kasch's childhood love, he sets out to discover if the Necromancer is still alive — which would prove once and for all that his father was no hero — or if someone else is responsible for the murders, a madman living among them with no conscience or mercy. The terrifying truth he uncovers will change Helmburg forever — because the past leaves a long shadow, and the axe has only just begun to fall.

Includes an Introduction by multiple award-winning author Laird Barron (Swift to Chase) and the bonus short story "(F)Earless."
A print edition of In the Shadow of the Axe will be available shortly, but the e-book edition can be purchased right now at the following online stores:
If you are a reviewer for a magazine, newspaper, website, podcast, etc., and are interested in receiving an electronic review copy of In the Shadow of the Axe, please feel free to contact me. Please note: I am only looking for professional review outlets at the moment. Goodreads reviews, Amazon reviews, social media reviews, and personal blog reviews are certainly welcome, but I can't give away copies to readers at this time.
Thanks, everyone, and I hope you enjoy my new novel!