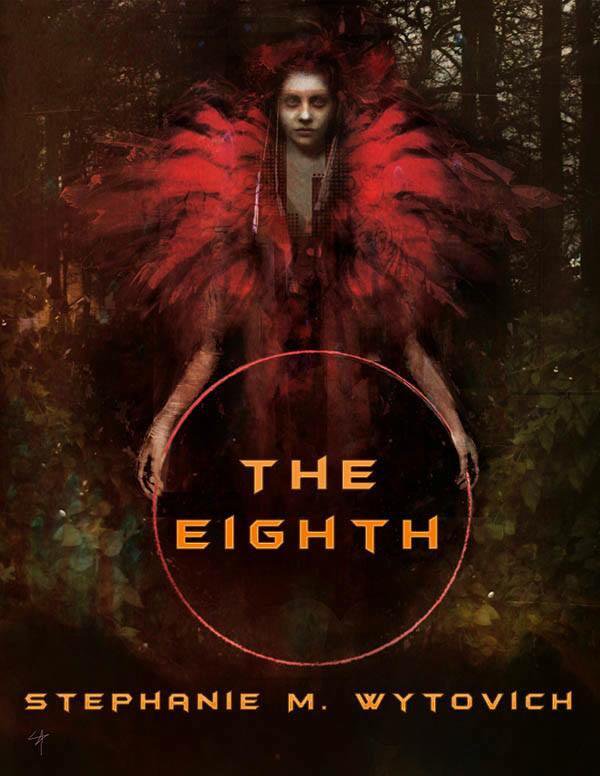 This week on The Scariest Part, my guest is author Stephanie M. Wytovich, whose debut novel is The Eighth. Here is the publisher's description:
After Paimon, Lucifer's top soul collector, falls in love with a mortal girl whose soul he is supposed to claim, he desperately tries everything in his power to save her from the Devil's grasp. But what happens when a demon has to confront his demons, when he has to turn to something darker, something more sinister for help? Can Paimon survive the consequences of working with the Seven Deadly Sins — sins who have their own agenda with the Devil — or will he fall into a deeper, darker kind of hell?
And now, let's hear what the scariest part was for Stephanie M. Wytovich:
Writing about Hell was hell for me, and I don't say that lightly or in jest. When I made the decision to sit down and write this novel, I knew that I was going to be tackling some of my biggest fears, and then on top of that, I was not only going to be submitting it for publication, but presenting it to the thesis committee at Seton Hill University for completion of an MFA degree, too.
Talk about real life horror.
But nevertheless, into the flames I walked.
For me, the scariest part about writing The Eighth was that it put me on a journey where I explored, accepted, and rejected sin in all of its many forms: lust, wrath, envy, greed, sloth, gluttony, and pride. I had to ask myself what these sins meant to me, how I viewed them, and what I was taught to believe that they encompassed and demanded if acted out. As someone who was raised Catholic, and who has since been struggling with her faith, writing a book about damnation felt blasphemous, and it gave me horrible reoccurring nightmares that led to night terrors and bouts of insomnia that were so bad that for almost three years, I did everything in my power not to sleep.
The more I fleshed out the character development of Paimon and Rhea, the more the face of sin — not to mention the face of Lucifer — became real to me. There is a scene in the novel where Lucifer masks himself as Rhea's father, and this is after an especially terrifying moment where Rhea questions her sanity — not to mention the possibility of the thing that is speaking to her against slaps and screams in a dark hospital room — and I can vividly remember sitting in my bedroom and shaking while writing it. To me, good horror is something that makes one question everything he or she thought was an absolute: faith, love, morals. Writing this scene made me confront the fact that on a very real level, my biggest fear was/is putting my belief in someone only to find out that he/she was masquerading as someone else: an illusionist, a deceiver, a con-artist. The idea of trusting someone so much, in believing in them with all your heart and soul, so much so that you would die for them — sin for them! — only to have that faith and love stripped away?
That unmasking of false character is my definition of Hell.
And it's something that Paimon, Rhea, and I all had to learn the hard way.
Stephanie M. Wytovich: Website / Twitter
The Eighth: Pre-order the book through Dark Regions Press website in e-book, trade paperback, and deluxe lettered, signed, slipcased hardcover edition. They will be shipped in November.
Stephanie M. Wytovich is an instructor by day and a horror writer by night. She is the Poetry Editor for Raw Dog Screaming Press, an adjunct at Western Connecticut State University, and a book reviewer for Nameless Magazine. She is a member of the Science Fiction Poetry Association, an active member of the Horror Writers Association, and a graduate of Seton Hill University's MFA program for Writing Popular Fiction. Her Bram Stoker Award-nominated poetry collections, Hysteria: A Collection of Madness, Mourning Jewelry, An Exorcism of Angels, and Brothel earned a home with Raw Dog Screaming Press, and her debut novel, The Eighth, is simmering in sin with Dark Regions Press.