I've been sitting on this news for a few months, but now I can finally spill it! I have a brand new story titled "Spawning Season" out now in a very special anthology. Come Join Us by the Fire is an audio-only anthology of horror stories by an assortment of some of the best authors writing horror today. Edited by Theresa DeLucci and published by Nightfire, Tor's new horror imprint, it includes 35 stories by such luminaries as China Miéville, Chuck Wendig, Richard Kadrey, Carmen Maria Machado, Victor LaValle, Paul Tremblay, John Langan, Nadia Bulkin, Livia Llewellyn, Joe R. Lansdale, and so many more.
The best news is that Come Join Us by the Fire is 100% free! You can download it from Google Play as a full anthology or as individual story audiobooks, or if you have Google Assistant or Google Home you can access it with a voice command by saying, "Hey Google, read me 'Spawing Season' by Nicholas Kaufmann." (I don't know how that works. Magic, I guess?) Click here for the table of contents and instructions on how to download.
Also, each story has its own cool cover art. Here's mine: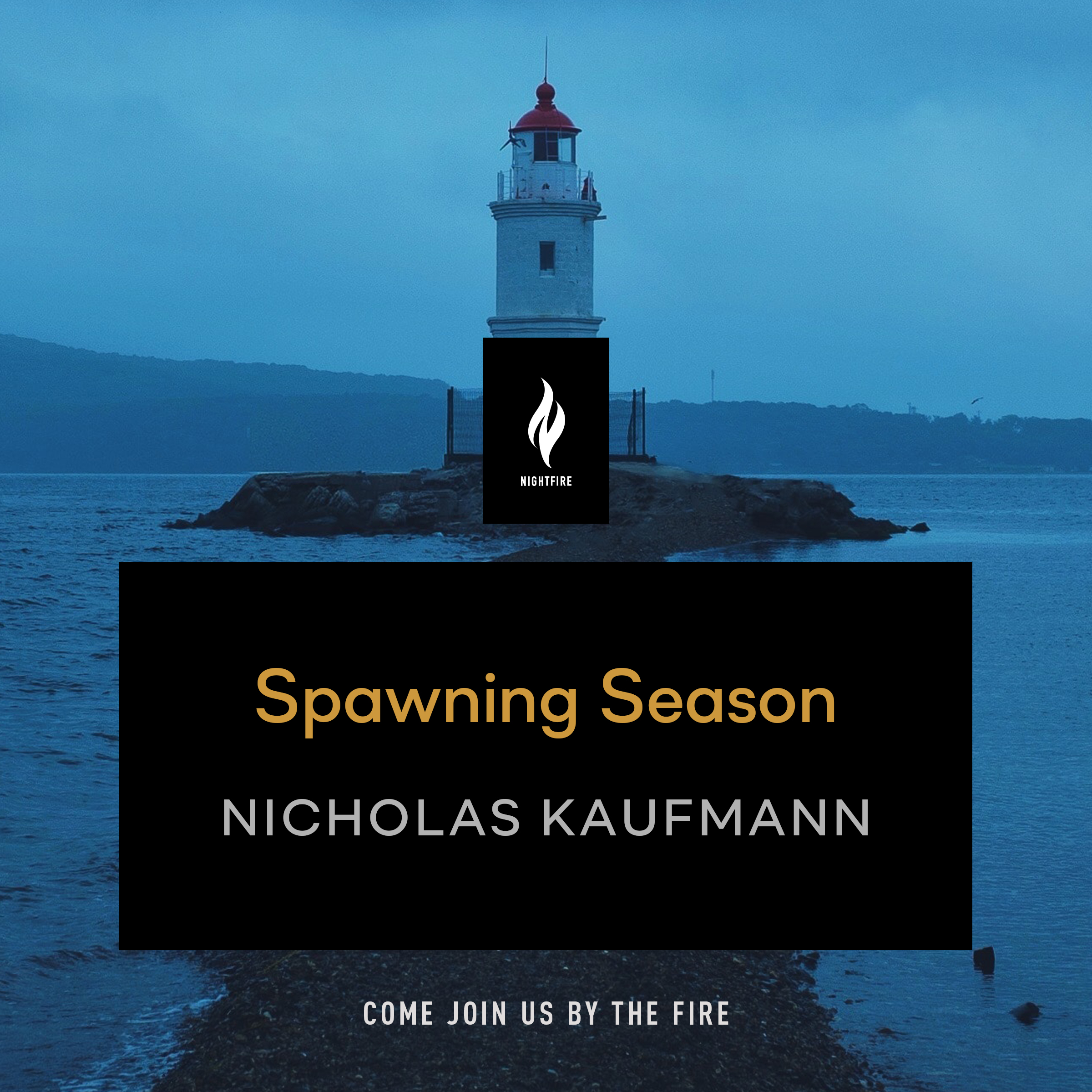 "Spawning Season" is narrated beautifully by Ramón de Ocampo and features some truly chilling sound effects by the production team. I'm ecstatic about how well it turned out, and I'm thrilled to be a part of this exciting and unusual anthology for Nightfire!