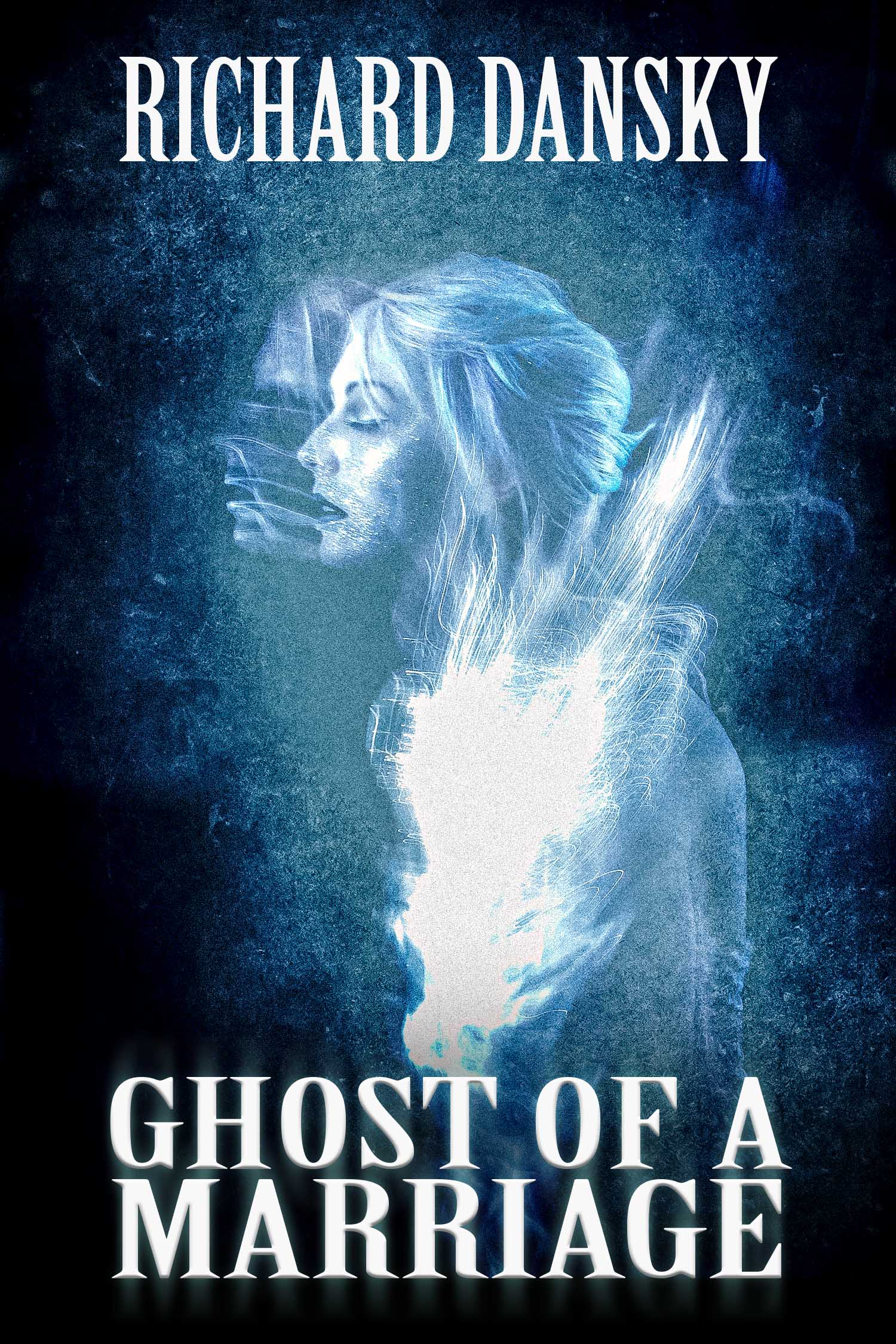 This week on The Scariest Part, my guest is my good friend of many years Richard Dansky, whose latest book is the deeply personal haunted-house novel Ghost of a Marriage. Here is the book's description:
There's something in Gary's house that doesn't want him there.

Ever since his marriage fell apart, he's been seeing things, things that everyone keeps on telling him aren't there.

But Gary's not just seeing things, and soon it's more than his peace of mind that's at stake—it's his life.
And now, let's hear what the scariest part was for Richard Dansky:
The scariest part of Ghost of a Marriage was the first word.
It had been roughly three and a half years since my wife had left me before I sat down to write the book, and in that time I'd barely written an original word. I mean, I'd written — written for video games, written for tabletop RPGs, even written some tie-in fiction — but for three years I'd been unable to churn out a single original piece. In the months preceding sitting down to write the novel, I'd managed to squeeze out a single, very short story, but that was it, and I was really questioning my future as a writer.
So I decided to confront the elephant in the room. I would attempt to write a novel drawing on my recent experience, on the heartbreak I'd felt, and see what supernatural elements I could weave into that.
And then I sat there for weeks before I was able to start. I knew that I wanted to write about a disintegrating marriage, about the effects when one partner is ready to move on and the other isn't. I knew that it would be a ghost story, for what are ghosts but memories, and I was still living in mine far too much at the time. And I knew that my protagonists was in for a rough time, but I was prepared for that. This wasn't going to be a stroll in the park for me, so why should he get off easy?
As a result, I forced myself to dive back into the emotions I'd experienced at the time. Three and a half years is a long time, plenty of time for emotional scar tissue to build up. Plenty of time for people to move on, in many cases, but there I was, trapped in the amber of my feelings, and the only way to break free would be to live it all again as I wrote the book.
Which left me sifting through my memories for the moments of particular vibrancy, of particular pain. Soft-pedaling things wasn't going to lead anywhere. Taking it easy wouldn't lead to creative catharsis. I needed to probe at the heart of things, tear away the scars and poke at the tender, unhealed feelings underneath.
That was when I remembered the moment that, in its own way, had hurt the most. Not the request for a divorce, not the farewell, but a simple bit of a day that in its own way had dug deep. I'd been writing in my office, working feverishly on the tie-in novel I was writing for the Ghost Recon video game, when I heard a sound coming from the bedroom. It was a grotesque noise, ripping and tearing and moaning all at once, and I went to see what it was.
It was shrink wrap, and my ex-wife was neatly wrapping up a pile of her belongings. She looked at me, I looked away and retreated to my office, and the noise started again. If I'd been smart, I would have vacated the house until she was done. But I wasn't smart, and I thought I was stronger than I was, and so I sat there and typed a few words while listening to the plastic dying screams of my marriage from down the hall.
That was it. That moment, that sound, that feeling of helplessness — that was the key I needed. And so I wrote the first words of Ghost of a Marriage: "Heartbreak is the sound of shrink wrap coming from your bedroom."
I won't say the rest of it was easy. I dug deep on a lot of feelings and came to a lot of realizations, not all of them terribly complimentary to me, as I wrote the book. I got stuck 45K words in and had to put it down for a month while my subconscious scrambled for a way to get me out of the corner I'd written myself into. I had to keep going back to that well, to that awful sound and everything it meant, and eventually I emerged with a complete manuscript.
But I won't lie. Facing that blank page and all of its implications was terrifying. That I was finally able to confront and transcend it was the hardest thing I've ever done as a writer, and it scared the hell out of me while I was attempting to do it.
Ghost of a Marriage: Amazon / Barnes & Noble / Powells / Bookshop
Richard Dansky: Website / Twitter
Richard Dansky is a twenty-plus year veteran of the video game industry who has written for franchises including The Division, Splinter Cell, Outland and more. A passionate advocate for the craft of game writing, he is an advisor to the Game Narrative Summit at Game Developers' Conference and curates the narrative at East Coast Game Conference. On the fiction side, he is the author of eight novels and one short fiction collection. In addition to video games, he made extensive contributions to White Wolf's seminal World of Darkness roleplaying setting, most recently Wraith: The Oblivion 20th Anniversary Edition. Richard lives in North Carolina with an extensive collection of single malt scotches and a cat named Goblin, whom he swears was named that when he got her.