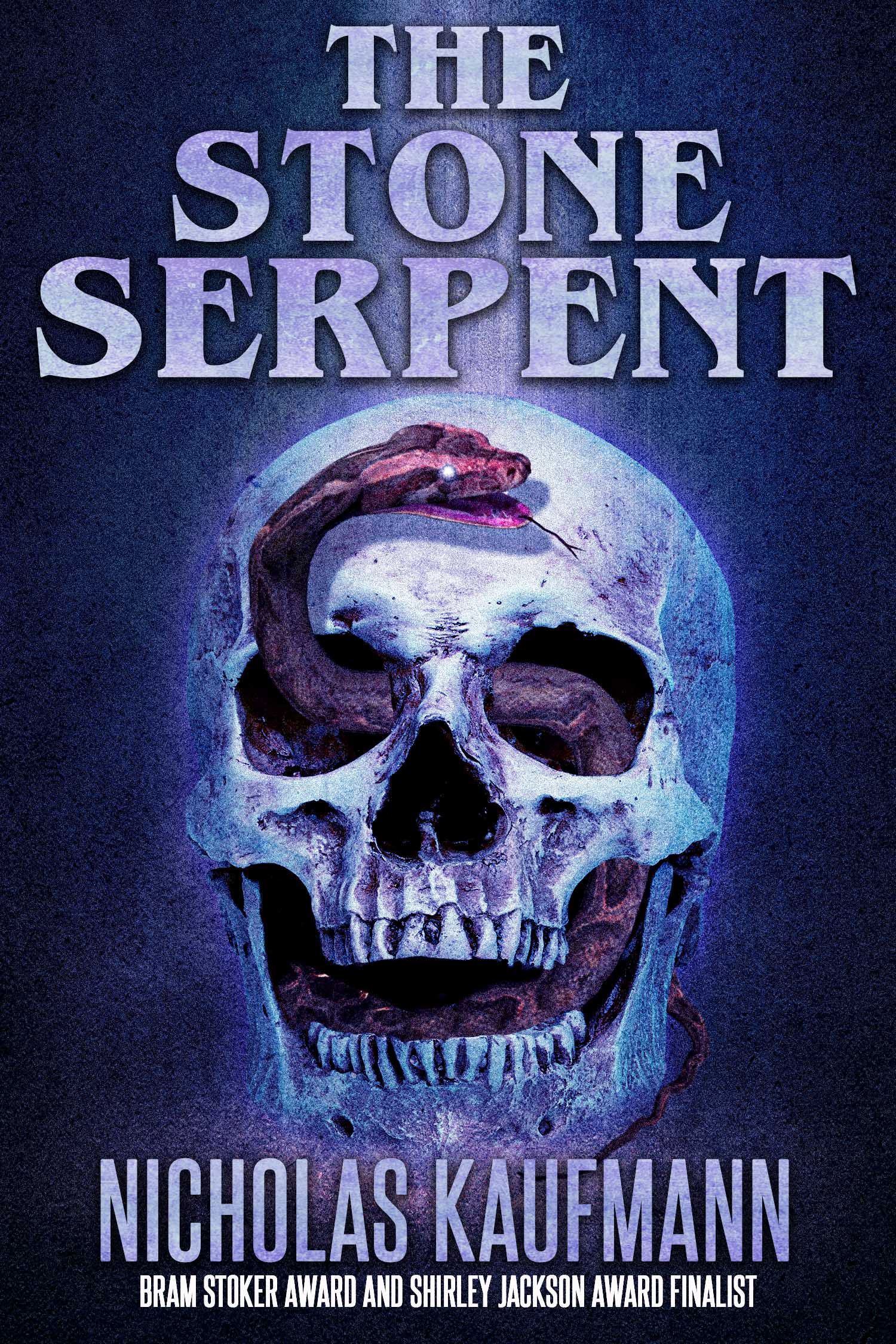 Coming November 29th, 2022, from Crossroad Press!
"Nicholas Kaufmann offers up an unputdownable blend of gruesome body horror and fast-paced suspense." – Ray Garton, author of Live Girls and Ravenous
Medical Examiner Dr. Laura Powell didn't think anything could be more frightening than what she uncovered in an autopsy a year ago. Yet, in this chilling sequel to Nicholas Kaufmann's bestselling The Hungry Earth, the cause of death is literally petrifying.
When a completely petrified corpse ends up on her autopsy table, Laura is convinced it must be a fossil, but the evidence says otherwise. Impossibly, the man on her table died in a car crash earlier that day. But what could cause a human body to transform so quickly from flesh to a hard stonelike substance?
Laura's investigation takes her out of her hometown of Sakima, New York, and into dangerous new territory. From the streets of Valley Grove, home to a fundamentalist religious sect under the thumb of a brutal, vindictive leader, to the bowels of Thurmond Biotech, a secretive pharmaceutical company hellbent on developing the first anti-aging miracle drug, what she unearths is far more terrifying than she could have imagined.
Vicious, deadly creatures are preying on the people of Valley Grove, killing them with a highly toxic venom that ravages and transforms their bodies in horrifying ways. As the creatures claim more victims, striking from out of the darkness with lightning-fast speed, Laura must find a way to stop them before they spread to the rest of the Hudson Valley. But will her search for answers put her in even more danger by sending her into the heart of the creatures' den?
With The Stone Serpent, multiple award-nominated author Nicholas Kaufmann delivers another gripping thriller in the Dr. Laura Powell series.
"Bram Stoker Award-nominated author Nicholas Kaufmann consistently delivers the scares across the entire spectrum of horror fiction." – This Is Horror
Preorder links for the e-book and paperback are below. Preorder links for the audio are coming soon!
I'm excited for this one and can't wait for you all to read it!